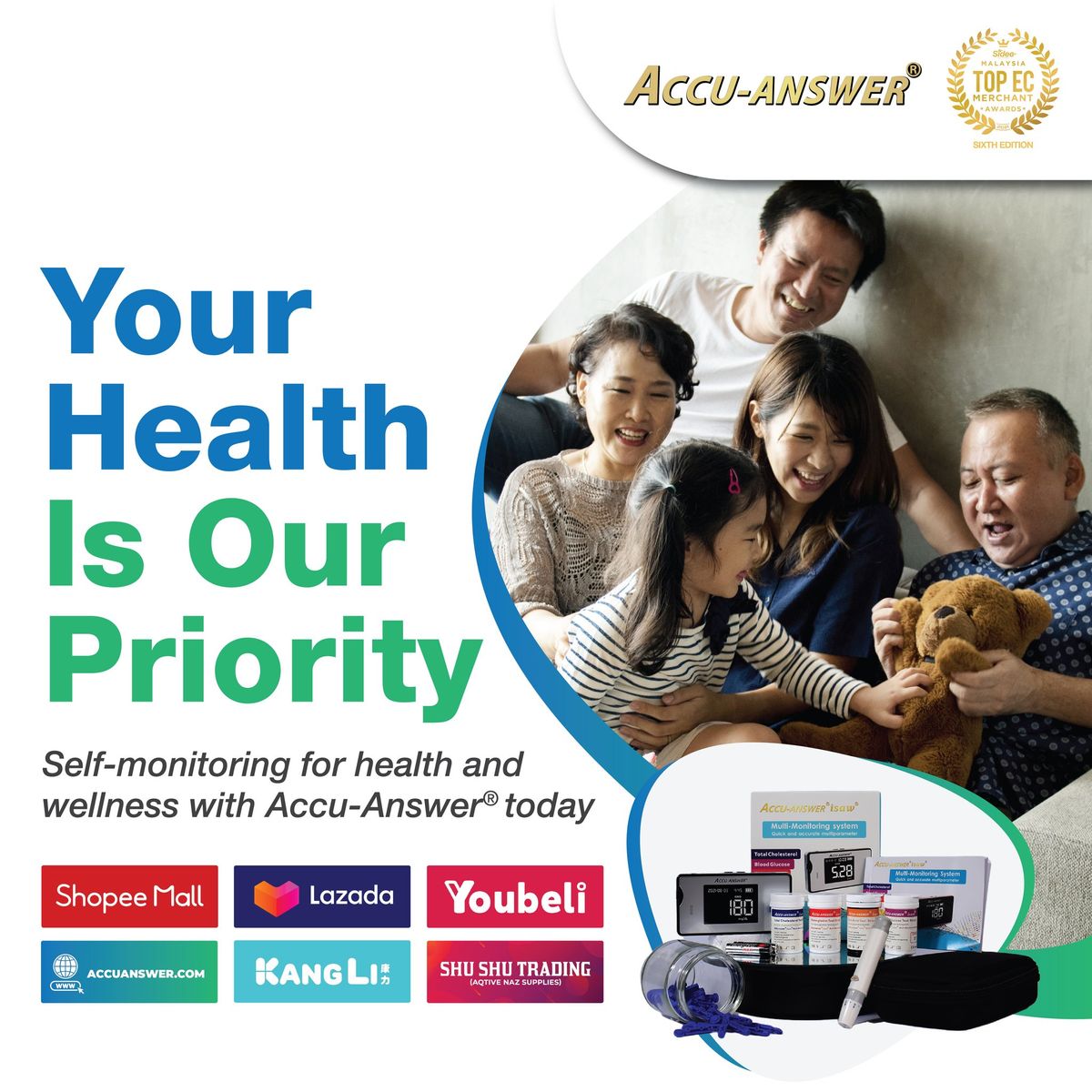 Accu-Answer® product are now available online and pharmacy nearby you!

Thank you for your supports and hopefully we can help you to get our product much easier!

Shop online at


Shopee Mall : https://shp.ee/6g6zuwt


Official Web Store: https://accuanswer.com

Lazada: https://www.lazada.com.my/accu-answer-store-my


Youbeli: https://bit.ly/YoubeliAccuAnswer
or you can get at Kang Li Pharmacy

Mantin BranchNo.12-G, Laman Surian 1, Jalan Laman Suria, Taman Laman Suria 71700 Mantin, Negeri Sembilan.

Bandar Rimbayu BranchNo. 15-G, Jalan Flora 1/4, Blossom Square Bandar Rimbayu, 42500 Teluk Panglima Garang, Selangor.Get your Accu-Answer® products today!
Self-Monitoring your Health today with Accu-Answer® today!
Sayangi diri, utamakan kesihatan anda.
AccuAnswer #HealthIsWealth #WeCanMakeAChange #4In1Glucometer #YourHealthMatters