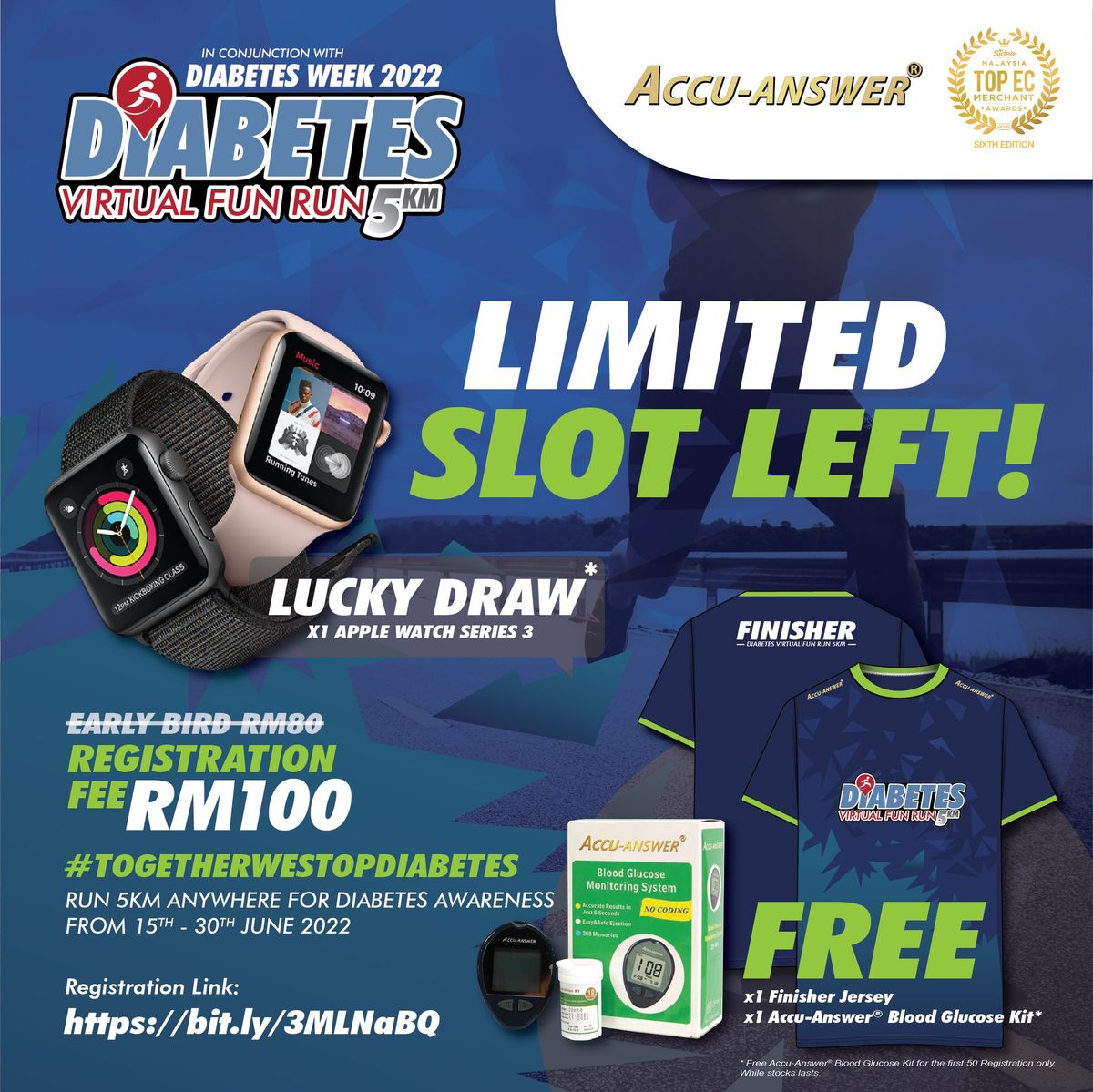 EARLY BIRD PROMO IS ALREADY END! BUT YOU CAN STILL GET YOUR APPLE WATCH!



You can still join us for a 5KM Diabetes Virtual Fun Run from 15th - 30th June 2022 for this coming Diabetes week!
With every step you take during this fun run, we want people to realize how important and irreplaceable our health is. Even 1KM walk could make changes to our body.
Based on the official survey, there are approximately 3.9 million Malaysians (which is equivalent to 1 in 5 adults) living with diabetes in the country, giving Malaysia the title of "Sweetest Nation in Asia".
Let's get healthy together shall we?
Registration open until 15th June 2022
Registration Fee: RM100
*Limited Slot Available


LIMITED TIME OFFER



FREE ACCU-ANSWER® BLOOD GLUCOSE MONITORING SYSTEM

FREE OFFICIAL JERSEY
Register now at

Psssttt.. you can also stand a chance to win 1 x Apple Watch Series 3

So, don't wait too long! Register now and good luck!