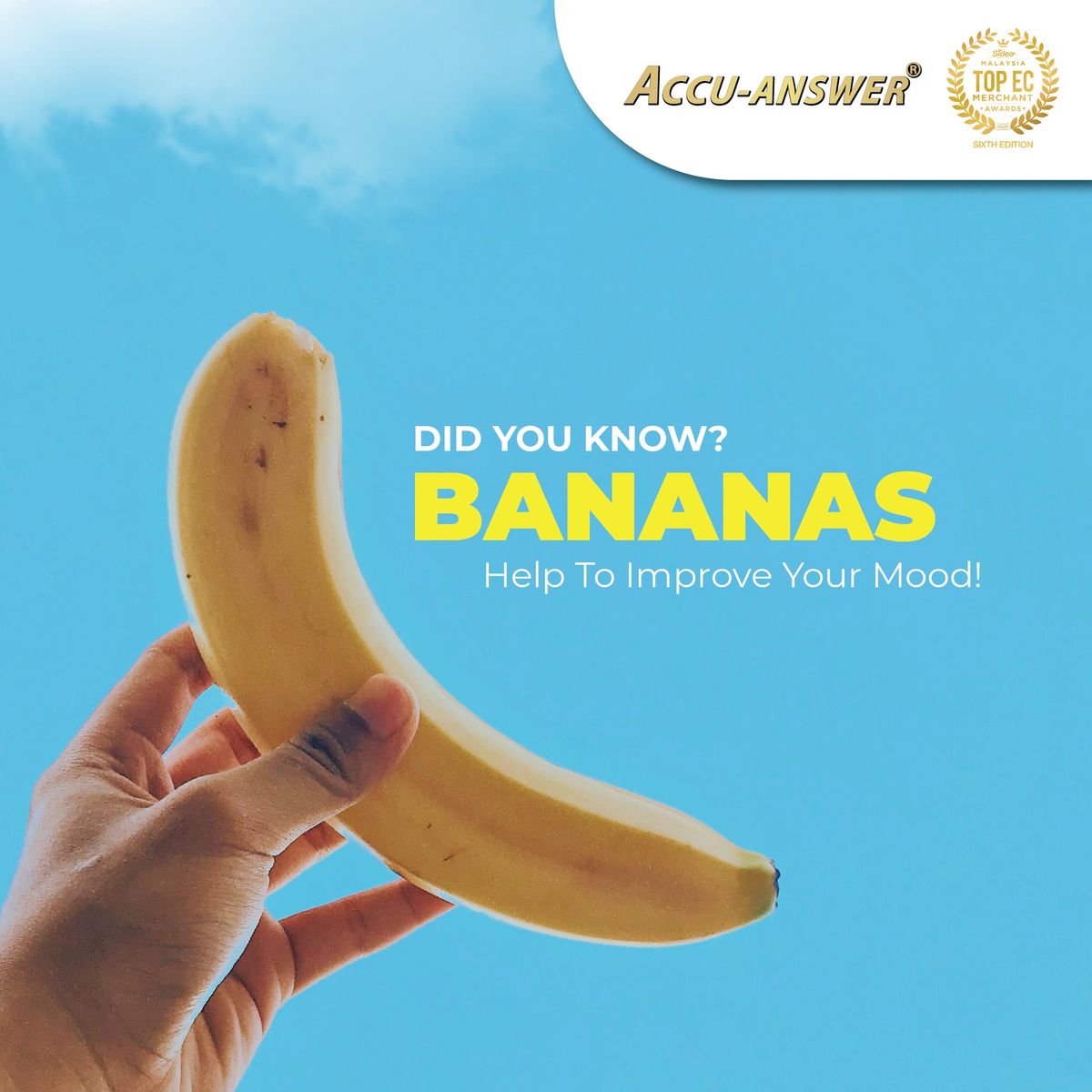 I'm sure alot of us didn't know that Bananas help us improve our mood!

HOW?

Based on the research done by CRANA Plus. Many people experiencing depression report they feel much better after eating a banana. This is because bananas contain tryptophan, a type of protein that the body converts into serotonin, known to induce relaxation, improve mood levels and generally helps us to feel happier.
Sayangi diri, utamakan kesihatan anda.
AccuAnswer #HealthIsWealth #WeCanMakeAChange #4In1Glucometer #YourHealthMatters