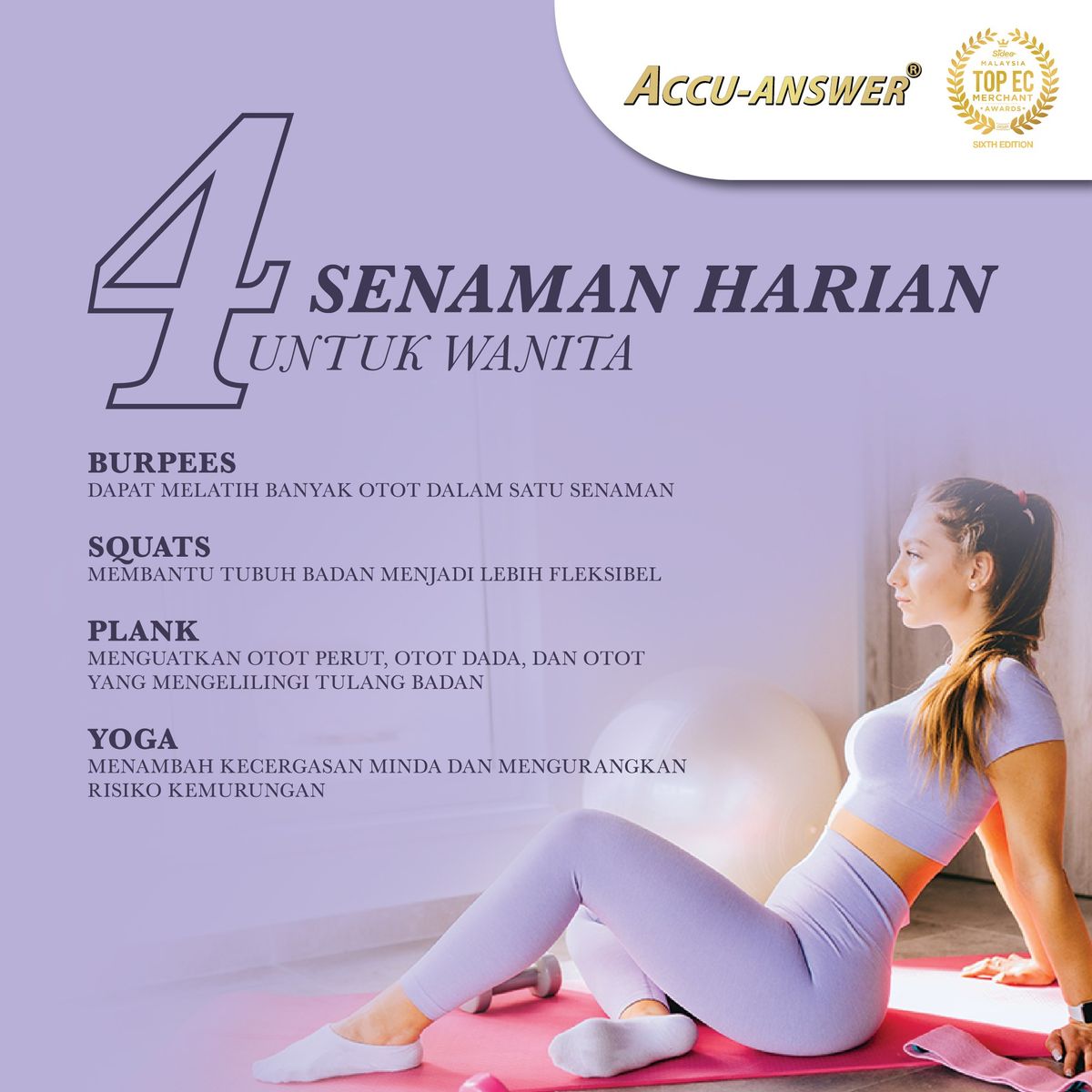 Mana girls dekat sini, min nak share some exercises yang kita boleh buat tau!
1. Burpees. Mesti pernah dengar burpees kan? Burpees membantu kita untuk melatih banyak otot dalam satu senaman tau.
2. Squats (Menyangkung). Squats ni min pasti semua tahu and pernah buat. Squats membantu tubuh badan kita menjadi lebih fleksibel.
3. Plank (Luruskan Badan). Bukan plank yang berat-berat ye semua. Plank membantu kita menguatkan otot perut, otot dada, dan otot yang mengelilingi tulang badan. You all kena cuba!
4. Yoga . Yang paling refresing, of course lah yoga! Menambah kecergasan minda dan mengurangkan risiko kemurungan
Yang menarik sekali, senaman ni boleh buat kat rumah je. Tak perlu keluar rumah pun. Best kan?