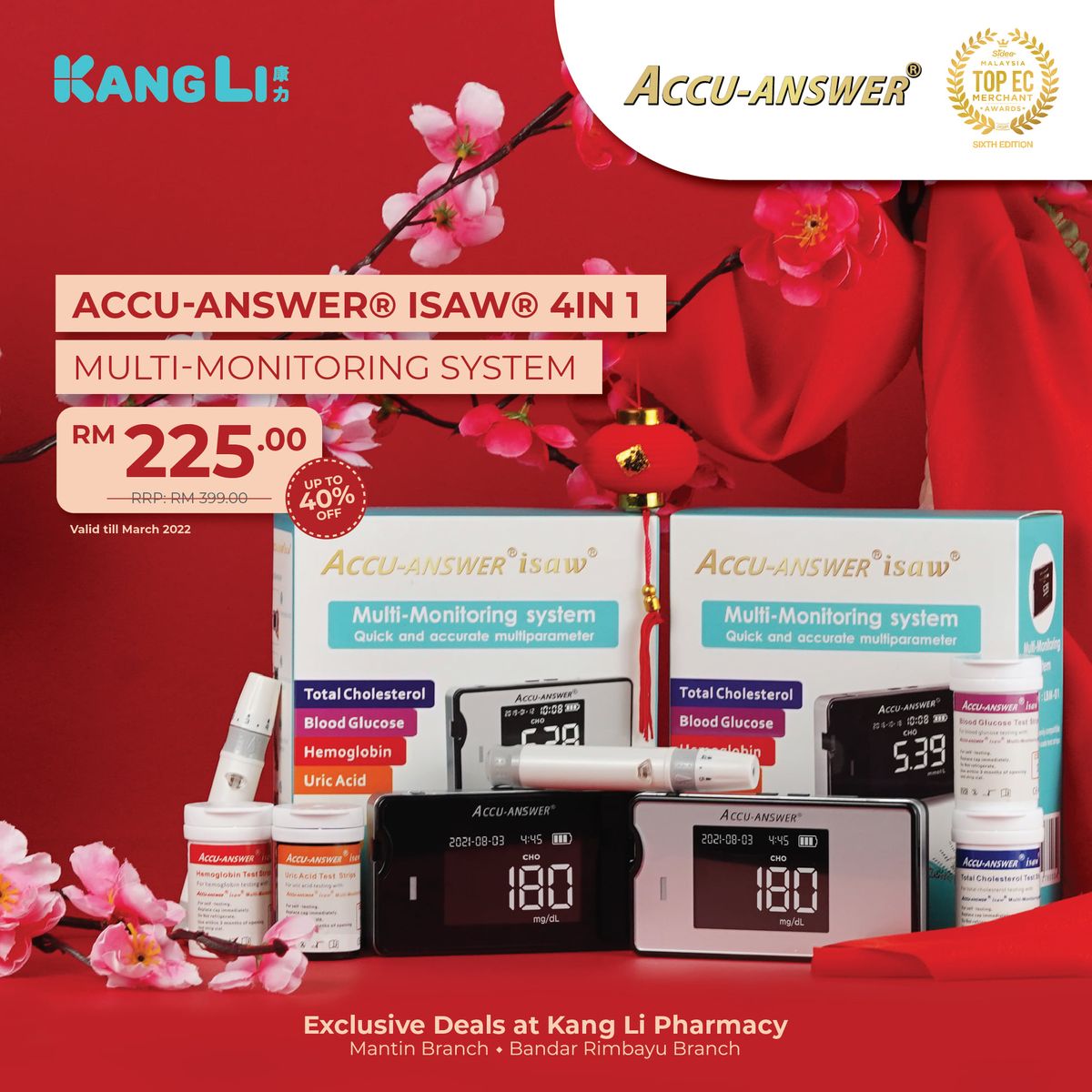 Starting today, you'll get to grab Accu-Answer® Isaw® Multi-Monitoring System at only RM225!
Self Monitoring your health at home today with Accu-Answer®!

Blood Glucose

Total Cholesterol

Hemoglobin

Uric Acid (Gout)

MDA Registered: IVDC7907121-64976

95% reading accuracy

5 years warranty
Don't miss out, the promo ends March 2022!
Mantin Branch:
No. 12-G, Laman Surian 1, Jalan Laman Suria, Taman Laman Suria 71700 Mantin, Negeri Sembilan

06-758 6286

https://maps.app.goo.gl/GYgBkAaQq1CnSjCh7
Bandar Rimbayu Branch:
No. 15-G, Jalan Flora 1/4, Blossom Square Bandar Rimbayu, 42500 Teluk Panglima Garang, Selangor

03-5120 0862

https://maps.app.goo.gl/Vvq4PpCLzTXvtMmL6
Visit Kang Li Pharmacy today!
Sayangi diri, utamakan kesihatan anda.
AccuAnswer #HealthIsWealth #WeCanMakeAChange #4In1Glucometer #YourHealthMatters