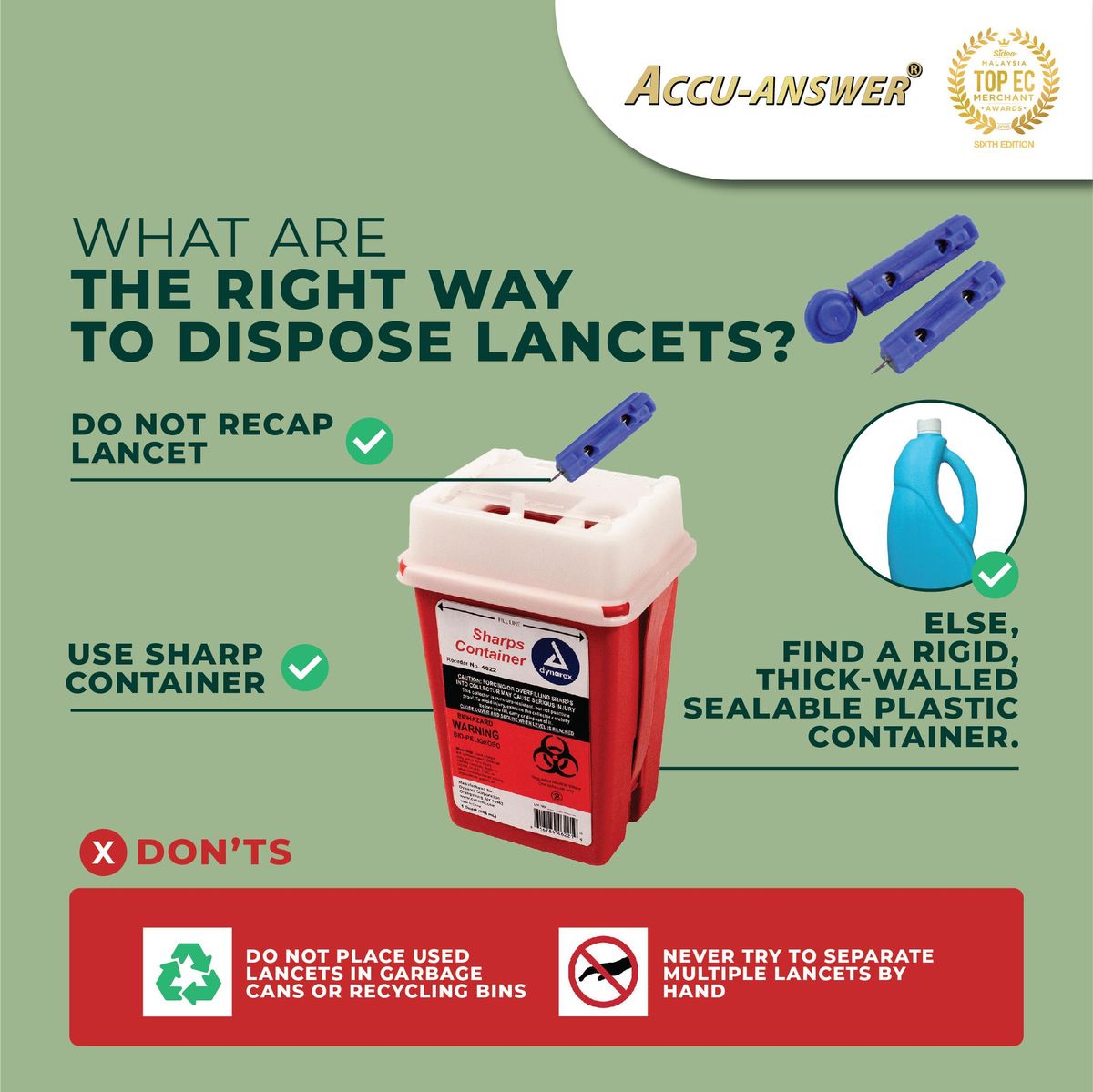 STOP THROWING OUT THE LANCETS WITHOUT ANY PROPER SAFETY!
Follow this quick guide on how to dispose lancets in the right way:
1. Make sure to RECAP the lancets.
- Not recapping the lancet is really dangerous because it might hurt your fingers or hand which will exposed the injured part to any hazardous chemicals or infections biological agents.
2. Instead, find a rigid, thick walled and sealable plastic container and place the lancets inside the container by clipping it with a tape
- With a right choice of container, it will be safe to keep the lancet inside to avoid any injuries
3. Finally, you can throw out the container in the trash bin.
- Make sure to not throw in the RECYCLE BIN as lancet can only be used for ONCE.
Together we protect the environment!