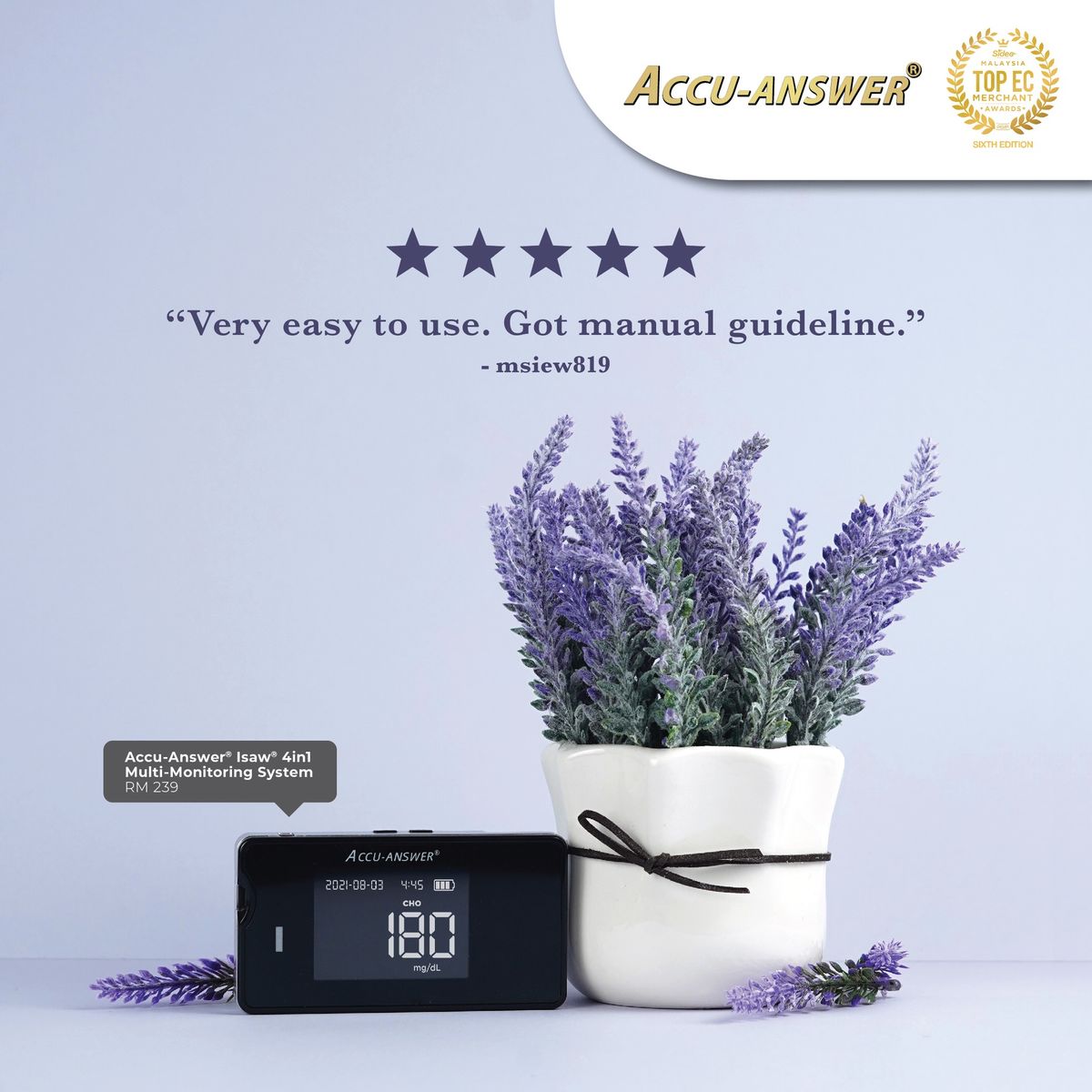 This is why our products are loved by the people!

Accu-Answer® isaw® 4 in 1 Multi-Monitoring System isn't just portable but also very easy to use with manual guidelines prepared when you purchase it.

We makes your life better and easier.

Shopee Mall : https://shp.ee/6g6zuwt
Official Web Store: https://accuanswer.com
Sayangi diri, utamakan kesihatan anda.
AccuAnswer #HealthIsWealth #WeCanMakeAChange #4In1Glucometer #YourHealthMatters