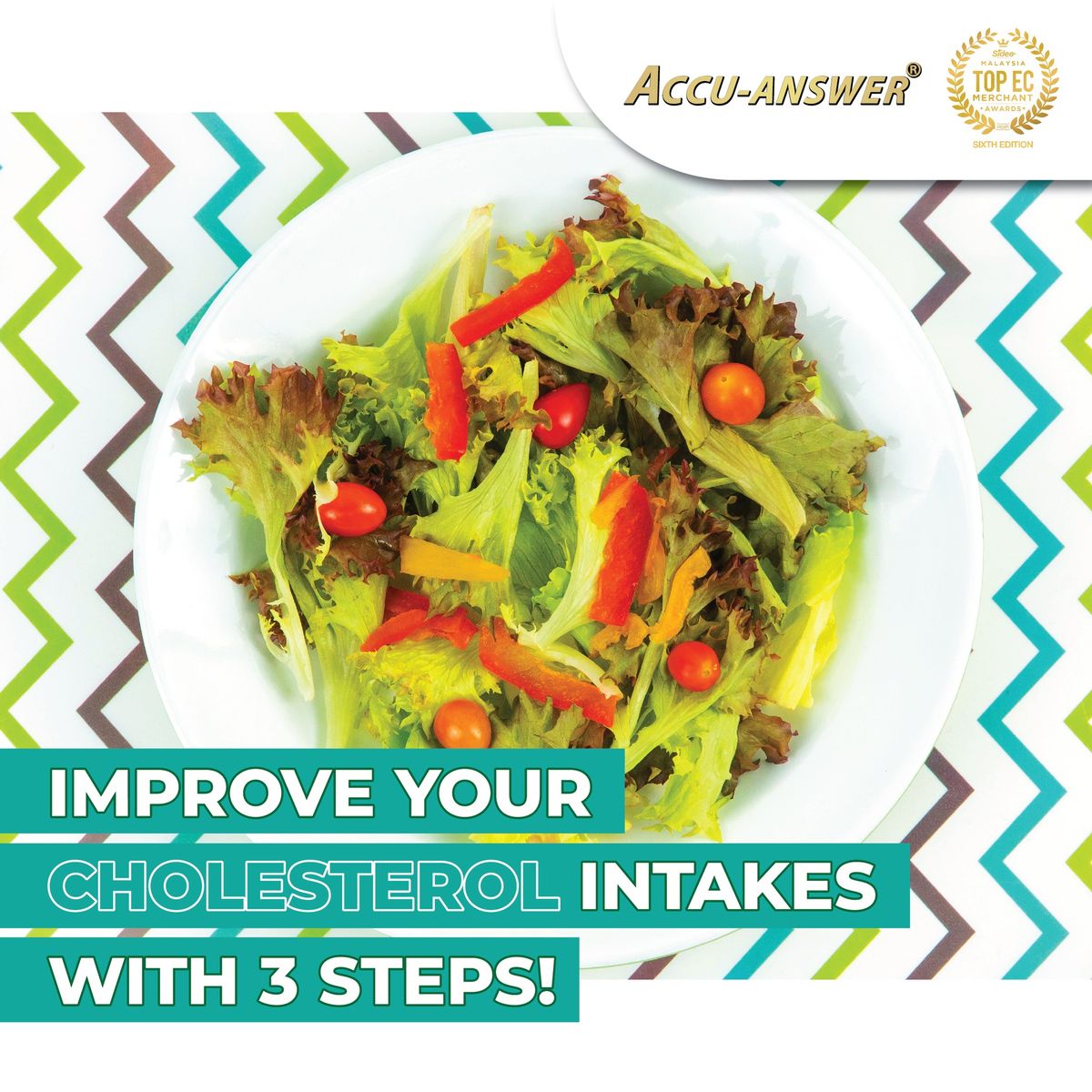 Try this 3 steps and your lifestyle will change completely!
1. Reduced Saturated fats Saturated
- Which is usually found in red meat and full-fat dairy products, raise your total cholesterol. Decreasing your consumption of saturated fats can reduce your low-density lipoprotein (LDL) cholesterol — the "bad" cholesterol.
2. Eat foods rich in omega-3 fatty acids
- Omega-3 fatty acids don't affect LDL cholesterol. But they have other heart-healthy benefits, including reducing blood pressure. Foods with omega-3 fatty acids include salmon, mackerel, herring, walnuts and flaxseeds.
3. Add Whey Protein
- Studies have shown that whey protein given as a supplement lowers both LDL cholesterol and total cholesterol as well as blood pressure.
Sayangi diri, utamakan kesihatan anda.
AccuAnswer #HealthIsWealth #WeCanMakeAChange #4In1Glucometer #YourHealthMatters